Australia Hazardous Area and IECEx CoPC, our Oil & Gas, LNG and Petrochemical customers demand a high degree of safety, quality and compliance.
Oil and Gas

Compliance Made Easy
Lithium Oil & Gas is a leading Australian hazardous area quality and compliance company. Lithium Oil & Gas works side by side with our Australian and international Oil & Gas, LNG and Petrochemical customers during all stages of the project to ensure Australia's strict compliance requirements are met.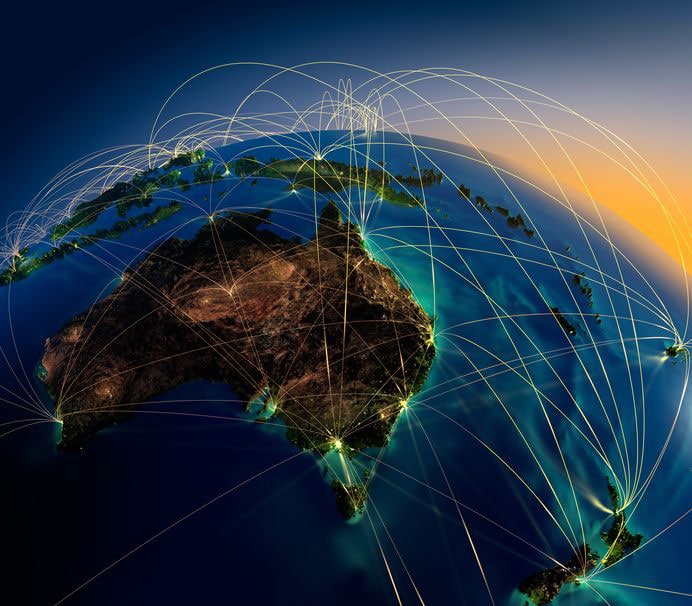 Australian based design and quality assurance experts specialising in Oil & Gas.
The Australian oil and gas industry in a unique and challenging environment underpinned by a large suite of Australian standards used to manage compliance and risk. Ensuring oil and gas equipment built overseas for installation in Australia is compliant is a detailed process that starts very early in the equipment supply chain. 
Our Australian quality assurance team is available to be dispatched globally to Asia, Europe, America, Canada and the Pacific to help our customers ensure regulatory compliance of their oil & gas and petrochemical systems. 
The Lithium Oil & Gas compliance and quality assurance team offer a comprehensive range of world-leading inspection and verification services and can undertake detailed design reviews, factory acceptance testing, hazardous area auditing and inspections, certification reviews and deliver training on your hazardous area systems.
We can help to design hazardous area lighting systems as well as instrumentation and control systems. If required we can develop a Conformity Assessment Document for foreign certified equipment to help meet Australian standards.
Lithium Oil & Gas can help manage the hazardous area compliance of a wide range of Oil & Gas, LNG and Petrochemical equipment including:  
" Lithium Oil and Gas have been a pleasure to work with, every time they found a problem, they already had a solution for me. I appreciated that they always presented well in front of my customers "
Angelo Giannakos
Operations Manager, Zenvic Electric
" Mark is extremely helpful and knowledgeable always provides constructive feedback, Lithium is always my first port of call for anything Hazardous area related. "
Craig Hutchinson
Senior electrical technician Ego Pharmaceuticals P/L
" They are never to busy to answer a phone call when I have an EEHA technical query and they always give the time to have a chat "
Peter Pfeilfel
EEHA Inspector
" I worked side by side with the Lithium team on a project in WA, these guys have an absolute wealth of knowledge "
Clifford Salmon
Dual E&I UGL
" I have worked with team at Lithium Oil & Gas over the past few years. The comprehensive knowledge and experience of the team in all aspects of Hazardous Areas are second to none. I highly recommend Lithium Oil & Gas for all your Hazardous Area needs "
Adam Blackbell
Senior Hazardous Area QA/QC Coordinator
" Lithium worked with us to provide a workable solution on first of its kind technology in Australia. Their proactive attitude to resolving the issues and providing solutions meant we could complete our installation and achieve compliance. "
Leigh Cummin
CEO Catalytic Generator Australia
"Lithium provided support and consultation during our work on the GLNG GE Turbines, they are easy to work with come with a wealth of knowledge and experience"
Paul Edwards
Hazardous Area Inspector Engertrol
"A pleasure to work with, and always willing to help. They sorted out the 10% of problems no one else had the confidence to make a call on. I highly recommend them"
Phillip Tarpinian
Verification and Testing Engineer Underground Services (Gorgon)
"Lithium Oil and Gas has been an excellent support to our business as we navigate the complex world of hazardous area safety and compliance. Their positive attitude and pragmatic approach has made the process simple, and is backed up by a thorough knowledge of the relevant standards. I would happily recommend Lithium to anyone seeking specialist hazardous area expertise."
Jonathan Pelly
Process Engineer Accensi Fertiliser
"Lithium Oil & Gas have consistently proven to be a valuable partner in the management of risk at our hydrocarbon facilities. Rather than just auditing a facility and raising a list of defects or safety issues, they regularly assist with practical solutions and operational improvements. Their extensive hydrocarbon industry experience has proven to be very beneficial to the continual improvements of compliance and safety at our facilities. Staff training, risk awareness, cultural improvement strategies and systems development advice are some of the valuable additions to the range of services they provide both on site and during systems development and reviews."
Erik Hollander
Technical Compliance & Safety I Corporate Governance J.J Richards & Sons Pty Ltd